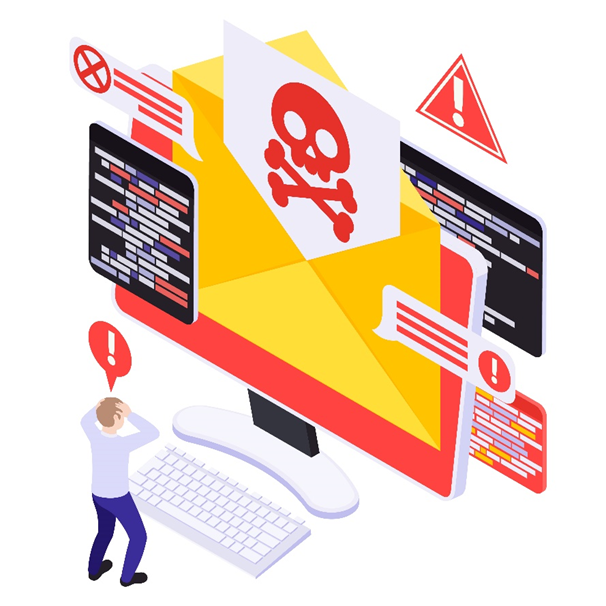 In the world of technology startups, there are a lot of new and ambitious companies being created and developed. The global pandemic has created a boom in the number of startups. In 2020, the United States has boasted a record high of over 550 million applications for establishing a business. Startups are often known for their fresh ideas, thinking outside the box, and their overall passion and determination to make a mark Nevertheless, there are a lot of challenges that startups face such as not having enough resources, having limited funds, and a lack of brand recognition. With all these difficulties in mind, there is one major threat that can harm them that people often forget – cybersecurity vulnerabilities. It is crucial for IT startups to learn how to protect themselves and their teams, and the best way to do that is to start using vulnerability management software to stay safe.
Rise of Cybersecurity Threats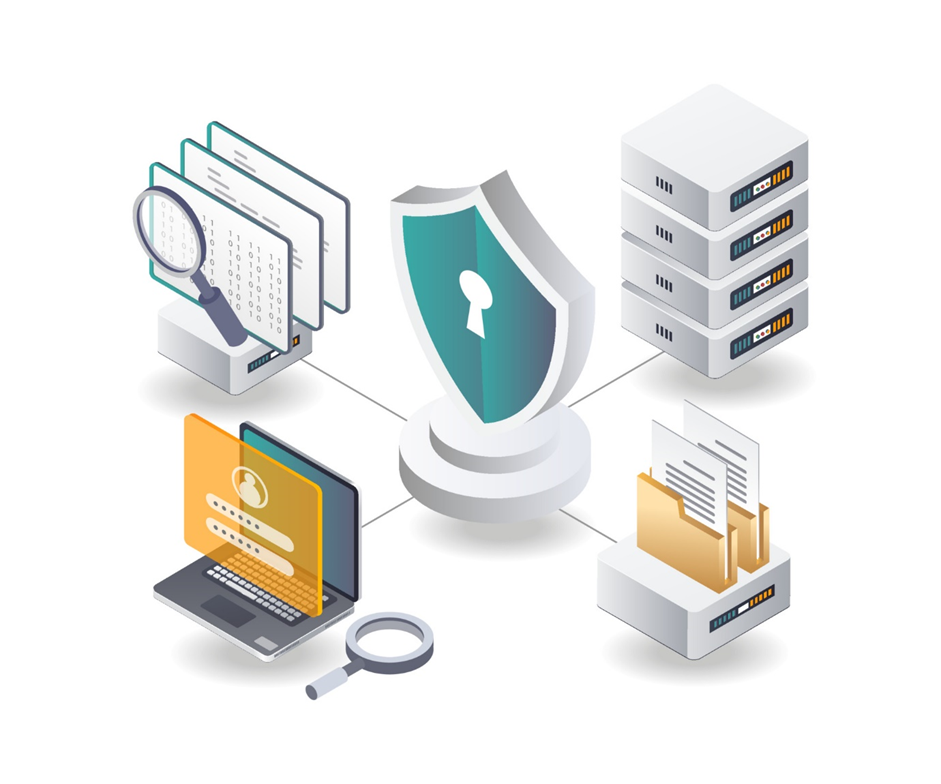 In today's digital world, cyber threats keep changing and getting smarter. Startups are becoming attractive targets for hackers looking to find weaknesses in digital systems. According to the Verizon Data Breach Investigations Report (2021), 46% of all data breaches reported targeted small businesses which includes startups. Vulnerability management software can alleviate this situation by constantly checking for potential issues before hackers can strike. This way, startups can keep their data, customer information, and ideas safe.
Preserving Reputation and Customer Trust
A startup's reputation is crucial to its success and a security breach could be detrimental to their image and cause customers to lose their trust. According to a survey by Kaspersky (2021), 50% of customers say they will stop using a company's services after a data breach. This loss of trust can have long-lasting effects, impacting customer retention and acquisition. The consequence of losing customers trust and support can be detrimental for start-up companies as their user base can be limited. Vulnerability management software helps startups show they are serious about protecting data, earning trust from customers who value their privacy while taking the time to strengthen their technology defenses. By taking proactive measures to secure their systems, startups demonstrate their commitment to cybersecurity and build a positive reputation that can attract more customers and investors.
Ensuring Regulatory Compliance
Depending on their industry, startups must follow certain rules and regulations. If they don't, they might face legal trouble and lose credibility. A company's non-compliance with data protection laws and industry standards can lead to hefty fines and penalties. Vulnerability management software is a surefire way to help startups meet these requirements, ensuring they stay on the right side of the law. The software provides insights into their security and assists in addressing potential vulnerabilities that might lead to compliance violations.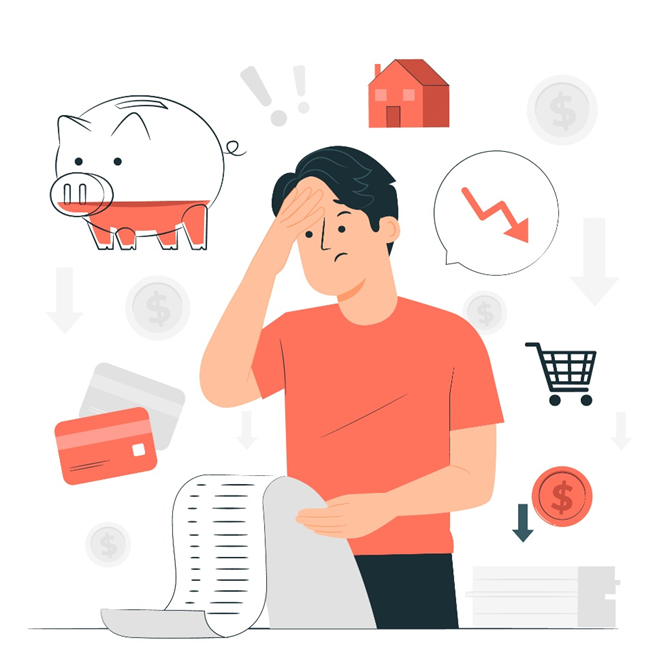 The Cost of a Data Breach
The financial impact of a data breach can be devastating for startups. The expenses can include expenditure on incident response, legal fees, customer notifications, reputational damage and more. Investing in vulnerability management software is a proactive and cost-effective approach to mitigate the risk of a security breach and avoid significant financial losses. In 2023, IBM reported that small-scale organizations (<500 employees) reported that the average cost of a data breach went from $2.92 million to $3.31 million in the last year. These numbers are significantly costly and could set small organizations back in their growth phase. Security vulnerabilities can not only lead to sensitive company data being stolen by malicious actors but also the fact that that companies may not have the resources to repair and recover from a serious breach. With this 20% growth in the cost of a security breach, it is clear that network vulnerabilities are becoming a more serious problem. Vulnerability management software can act as a shield, helping startups stay safe and focused on their journey. By being proactive and using this software, startups can protect their reputation, sensitive information, and innovative ideas. The investment in vulnerability management software is a small price to pay compared to the potential consequences of a data breach.
A Side-by-Side View of Vulnerability Management Software
8iSoft YODA is our startup friendly solution. We want to provide a service that prevents data leaks and bolsters cybersecurity for its users. Our products follow a three-part framework – Discovery, Remediation, and Improvement (DRI) that ensures our users' networks asset are all scanned, assessed, and protected.
Our product uniquely provides step-by-step remediation methods for any vulnerability found in your systems. We ensure that any potential leaks and breaches are found and repaired.
8iSoft YODA is scalable, from as little as 5 assets to 100+, our system can process and protect your network. Aligning with our belief for accessible security software, 8iSoft does not require batch purchases, we support self-service purchases, and showcase transparent pricing on our websites and cloud marketplaces.
| | | | | | |
| --- | --- | --- | --- | --- | --- |
| | Acunetix By Invicti | Tenable Nessus Vulnerability Management | Qualys Vulnerability Management (VMDR) | Rapid7 Insight VM | 8iSoft YODA |
| Vulnerability Scanning | ✓ | ✓ | ✓ | ✓ | ✓ |
| Audit Reports | ✓ | ✓ | ✓ | ✓ | ✓ |
| Compliance Report | ✓ | ✓ | ✓ | ✓ | ✓ |
| Knowledge Database | ✓ | ✓ | ✓ | | ✓ |
| Step by Step remediation | | | | | ✓ |
| Role-based access control (RBAC) | ✓ | ✓ | ✓ | ✓ | ✓ |
| Admin/ Users System | ✓ | ✓ | ✓ | ✓ | ✓ |
| Minimum Assets | N/A | 65 | 32 | 250 | 5 |
| Official Site On-demand Purchase | No | Yes | No | No | Yes |
| Starting Price (/month) | Contact for Quotes | $278.29 USD | Contact for Quotes | $547.50 USD (AWS Marketplace) | $128 USD |
| Ideal Audience | Batch scanner for large enterprises ($$$) | Batch scanner for large enterprises ($$$) | Targets large range of audiences ($$-$$$) | Looking at midsized enterprises ($$) | Accessible for small companies, scalable for larger enterprises ($-$$) |
Ready to Start?
Get 8iSoft Yoda now or receive our free sneak peak vulnerability assessment report!